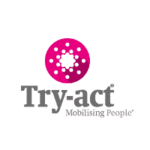 A.P.S., a partner and associate of Try-act EWIV, is looking for (candidate-)Non-Type-Rated Pilots.
A.P.S. is an international employment agency, mediating worldwide between pilots and acknowledged aviation companies.
A.P.S. offers (Non-Type-Rated) pilots (m/f) a Type-Rating, regardless of nationality and will do their utmost to provide you with a loan.
The main objective is to offer airlines extensively tested, selected, and Type-Rated pilots.
Would you like to join A.P.S.? We are asking 'input and commitment' and will provide quality in return!
During the course of the course, we provide you with ample coaching and guidance.
Your qualifications
Valid EASA-License: ATPL, Frozen ATPL, MPL or CPL
Valid Multi-Engine Rating
MCC Certificate
Valid Medical Class I
100 hours PIC when conducted in a modular course or
70 hours PIC when conducted in an integrated course
English Language Proficiency (LPE) level 4 or higher or equivalent
Entitled to work in the EU / EEA
Valid EU / EEA Passport with unrestricted right to live and work in the EU
Our loan-based training offer
On demand of airline companies, we propose candidate-pilots matching the desired company profile. We will invite you for an admission interview to ascertain whether you match the A.P.S. profile.
Next, your flight skills will be tested. After successful completion of this test, we may offer you a Type-Rating including Base Training, which will take place at FSC Schiphol.
The main focus of this training and Type Rating are either a Boeing 737, or an Airbus A320, depending on the requirements of the airline company.
Please note: We will only provide a loan in case we can actually offer you a job.
Are you interested? Kindly forward a copy of the following documents
Motivation Letter
C.V.
Copy of EASA License / Medical Class I / MCC
LPE 4 or equivalent
Flying School Diploma/Certificate
Last 4 pages of logbook
Results Theoretical Exams
Passport or equivalent
For more information or application

Please visit our website www.airlinepilotservice.com
or contact us by email  info@airlinepilotservice.com
or phone +31 (0)88 2055 600