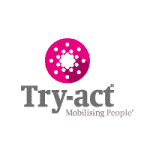 Jij bent een kundige ijzervlechter en bewerkt betonstaal?
Dan zoeken we jou!
Wat doe jij?
Je leest vorm- en wapeningstekeningen
Je bewaakt de juiste maatvoering en werkt opdrachten verder uit
Je kunt buigstaten lezen (pré)
Je produceert (vlecht) wapeningsstaal aan de hand van verschillende tekeningen
Minimale functie eisen
Meer informatie of direct solliciteren?
Voor meer informatie over de functie neem je contact op met Arie Arensman, Directeur, telefoon 088 0277 888 of email arie.arensman@try-act.eu.
Direct solliciteren kan uiteraard ook via de sollicitatieknop.